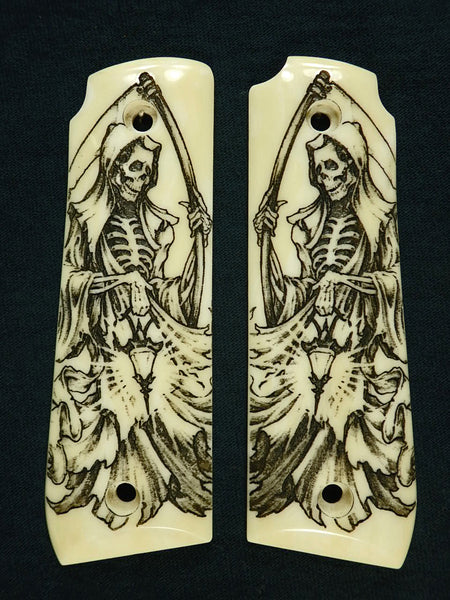 Faux Ivory Grim Reaper Ruger Mark IV 22/45 Grips
Brand: LS Grips
Some of the best imitation ivory on the market, showing a more realistic "grain" not just a solid plain color like most fake ivory.
Laser engraved with 3D texture and very fine detail. I also do custom engraving with your name, logo, initials, or anything you want, possibilities are endless.
Custom Ruger Mark IV 22/45 grips are also available. Please contact us via our Contact page if you have any questions or would like to place a custom order.